TAXONOMY OF FORENSIC ANALYSIS
TYPES OF ANALYSIS
The industry knows the forensic schedule analysis methods and approaches described herein by various common names. Current usage of these names throughout the industry is loose and undisciplined. It is not the intent of this document to enforce more disciplined use of the common names. Instead, the RP
will correlate the common names with a taxonomic classification. This taxonomy will allow for the freedom of regional, cultural and temporal differences in the use of common names for these methods.
As described herein, the RP correlates the common names for the various methods to taxonomic names much like the biosciences use Latin taxonomic terms to correlate regionally diverse common names of plants and animals. This allows the variations in terminology to coexist with a more objective and uniform language of technical classification. For example, the implementation of time impact analysis (TIA) has a bewildering array of regional variations. Not only that, the method undergoes periodic evolutionary changes while maintaining the same name.
By using taxonomic classifications, it hoped that the discussion of the various forensic analysis methods will become more specific and objective. Thus, the RP will not provide a uniform definition for the common names of the various methods, but it will instead describe in detail the taxonomic classification in which they belong. Table 1 - Nomenclature Correspondence, shows the commonly associated names for each of the taxonomic classifications.
The RP's taxonomy is a hierarchical classification system of known methods of schedule impact analysis techniques and methods used to analyze how delays and disruptions affect entire CPM networks. For example, you will find methods like the window analysis or collapsed as-built classified here. Procedures such as fragnet modeling, bar charting and linear graphing, are tools, and not methods. Therefore, they are not classified under this taxonomy.
The RP's taxonomy is a hierarchical classification system comprising the five layers: timing, basic and specific methods, and the basic and specific implementation of each method. Please refer to Figure 1 - Taxonomy of Forensic Schedule Analysis for a graphic representation of the taxonomy. The elements of the diagrams are explained below.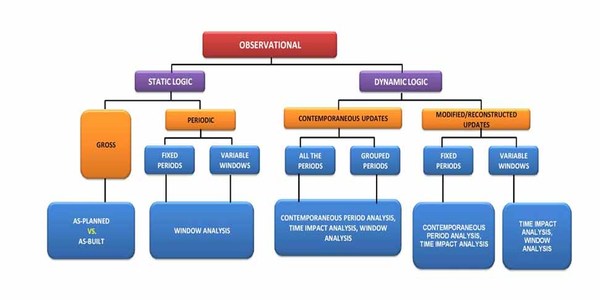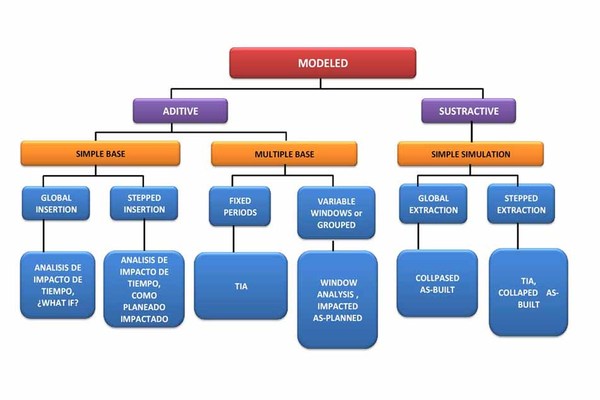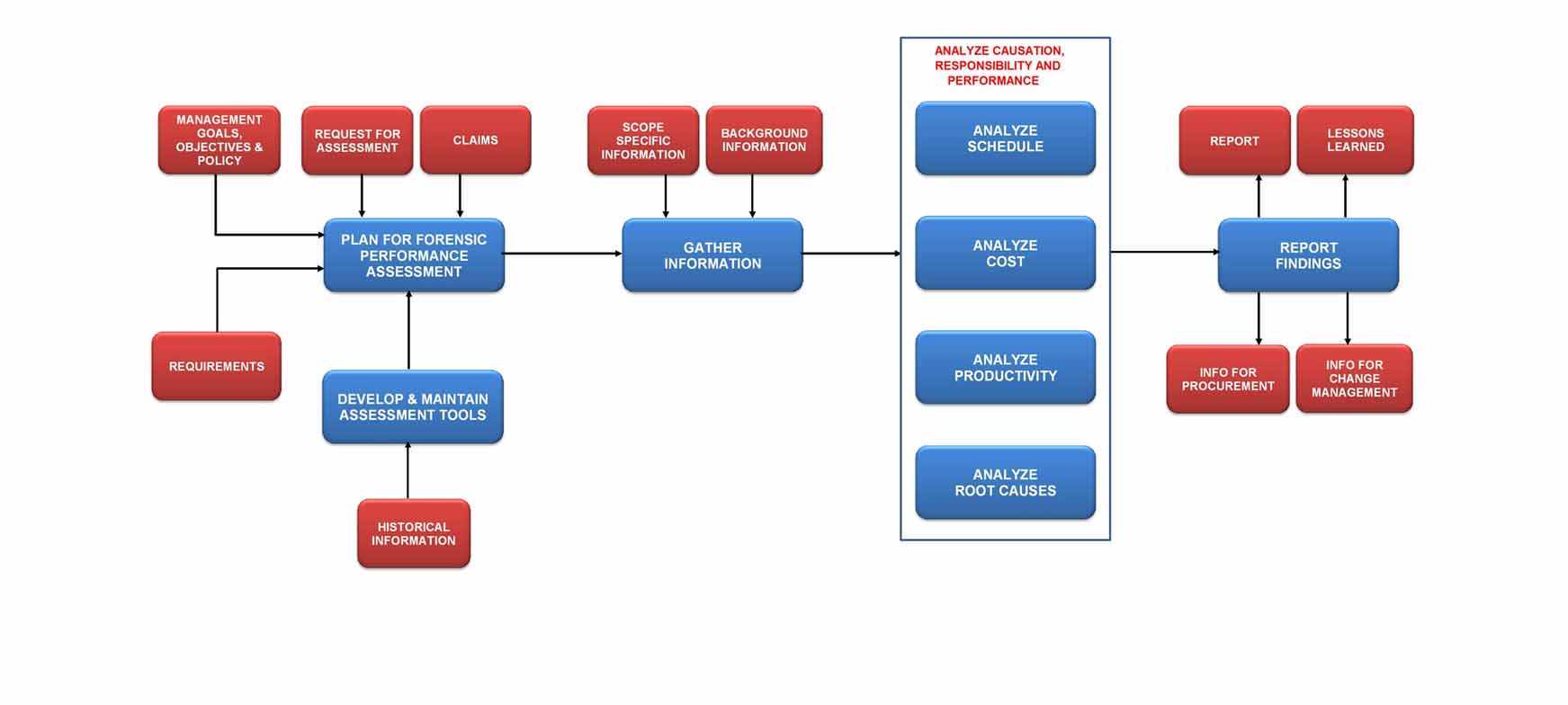 Forensic Performance Assessment